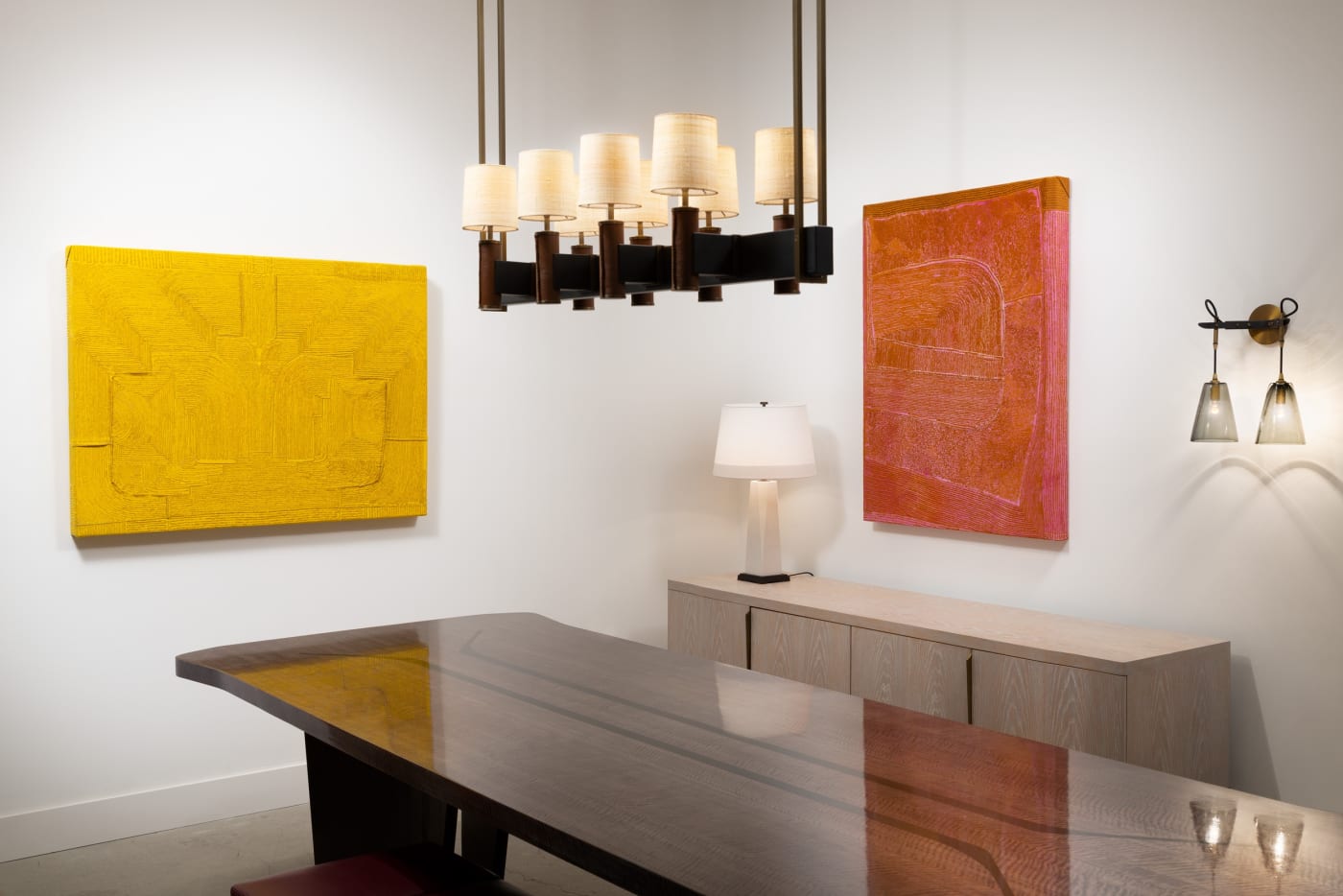 NOW THROUGH AUGUST 20, 2021
at Thomas Lavin, PDC
The research-based practice of Aili Schmeltz often alludes to utopian ideologies that inform the development of the American West and the vast artificial environments of Southern California in particular. Schmeltz initially focused her new series of hybrid works on historical female figures who were trailblazer in the exploration, settlement, and preservation of the Mojave Desert – a landscape where the artist resides part time and is a constant source of fascination and inspiration. However as the body of work developed, Schmeltz began to see the new typological and spatial colonization that the hybrid artworks represent as a lens to consider a greater range of historical women of California who were leaders in the struggle for equality including advocacy for Native Americans, African Americans, Mexican Americans, LGBTQIA+, and Women's suffrage.
View the exhibition in person Monday through Friday from 9 AM to 5 PM.
For further information or to schedule a tour with Edward Cella, please email director@edwardcella.com or call 323 525 0053. Or contact your TL sales associate.